Hello everyone~!
New arrivals from Baby, the Stars Shine Bright and also Alice and the Pirates will be available tonight on Black Alice's webshop:
http://www.blackalice.com at 9pm
!
Some items are sold out on the official BTSSB's website, so don't miss your chance to grab them~ Also lucky packs are now available online too~!
To combat Singapore's hot humid weather, PARASOLS are a must~! Perfect for blocking the harmful sun rays and the occassional light shower while still being your lolita self.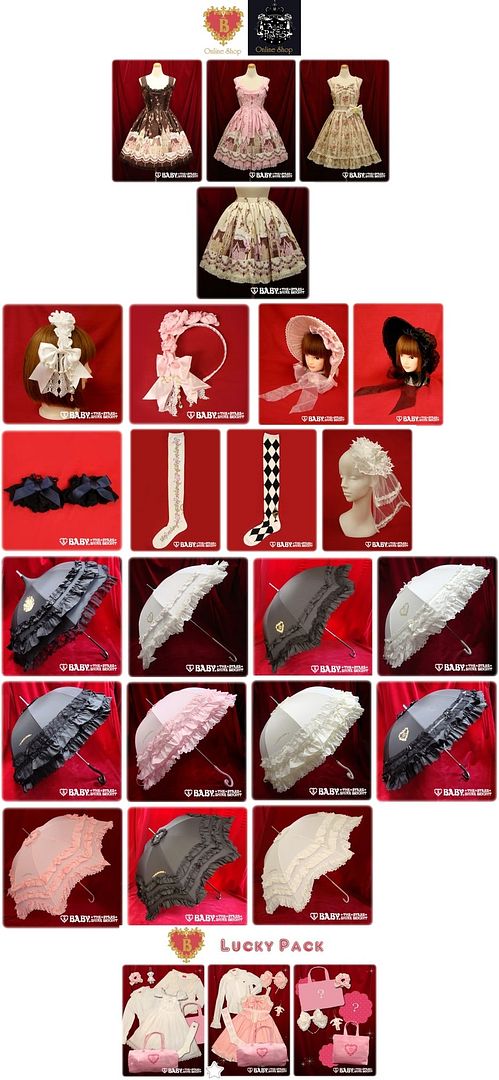 For those that have not yet RSVP for Black Alice's first Pastry Baking Class, please do not hurry! =D Few spots left to make the class happen~!
Please RSVP to grace@blackalice.com with the title '
Pastry Baking Class
'
name:
handphone: