Hello everyone!!!
Details are out now for the May/June Black Alice Tea Party that you have been waiting for! This time we are going to mix things up a bit, something that we have not yet tried before~!
Something sweet, yummy and absolutely fun!
It's time for BAKING CLASSES! Instead of just eating, now we can actually bake it ourselves and enjoy them! =D
We are going to bake…
STRAWBERRY CUSTARD FLAN and FRUIT TARTS!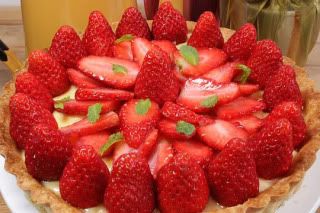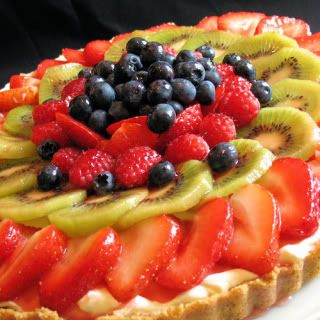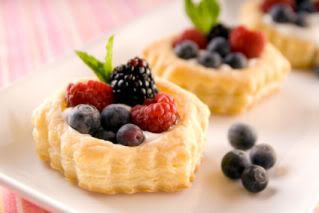 Are you excited yet? I know I sure am! *drools*
Wait wait, before you get scared, no worries! No actual baking experience needed for beginners, everyone can learn together! *wipes sweat of relief, as I can't bake too* And for those with baking experience, it's time to show those pastry making skills and impart your knowledge too!
Details details~
Date:
June 4th 2011, Saturday
Time:
12pm-3pm
(it's a 3 hours workshop)
Venue:
Buona Vista CC
(Buona Vista Community Club (CC), 36 Holland Drive 270036)
Right next to Buona Vista bus terminal and walking distance from the MRT station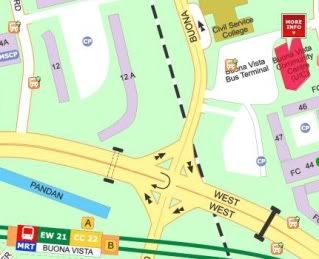 Price:
$28/pax
what does it includes: all materials and ingredients needed, teacher's fee and room booking fee
Therefore, most importantly what do you need to bring?
- Nothing! But
yourself
- In
casual Lolita
<- stress on the casual Lolita part. You wouldn't want to be sweaty with flour over your most epic coordinate right?
- With an
apron
<- anything that covers you, lace/frills/mickey mouse/borrowed from your kitchen
- A
paper and pen
to record down the steps
- and most importantly, a
fun attitude
! =D
*personal suggestion: clips for the hair as you wouldn't want any hair to be in the food XD
And before you forget, please
RSVP to grace@blackalice.com with the title 'Pastry Baking Class'
as seats are limited due to class size, please RSVP by this
Sunday 21/05/11~
name:
handphone:
Optional:
As the class will end at 3pm, we can take a quick bus ride and head to Holland V for a quick tea while enjoying what we have baked =D

Next Tea Party
And for those who are wondering about the following tea party with the teaser given in the previous party?
One word:
Masquerade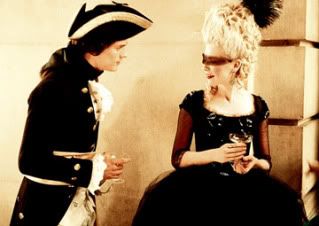 Imagine, in your best full-out Victorian/Rococo Lolita dresses with the most fancy masks on, dancing and sipping cocktails.
Happening in late June/early July so do get your masks ready!
It will be epic! Putting my efforts into making this happening =D If you will like to be volunteer to be part of this, email in to grace@blackalice.com!

Night Fairy Fantasia
Also Baby, The Stars Shine Bright also released a new series: Night Fairy Fantasia
Gorgeous series in 4 different colorways.
Items are selling fast so please do email in soon if you would like to reserve the items =]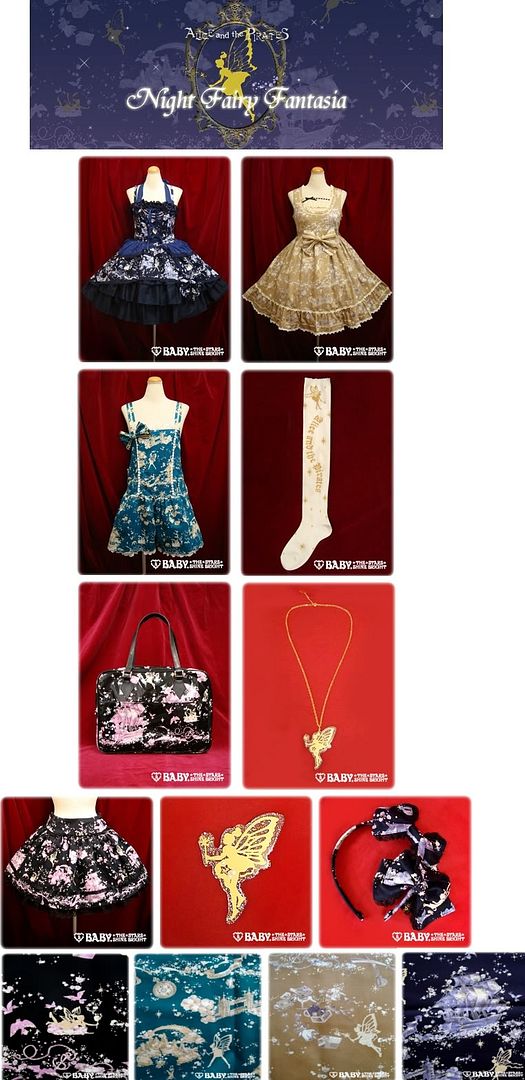 ~Grace